COURSE CLOSURE
March 25, 2020
Effective immediately we are closing Discovery Bay Golf Club.
We will remain closed until we receive approval to reopen.
Please follow the recommendations of the Center for Disease Control.
Be smart and remain safe.
Best regards from all of us at Disco Bay
Welcome to Discovery Bay Golf Club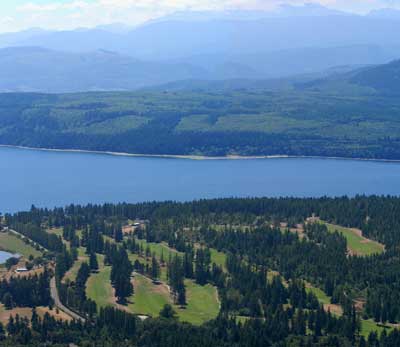 Voted "Best Golf Course" 2010, 2013, 2017, 2018 & 2019 on the Olympic Peninsula!
Discovery Bay Golf Course (formerly called Chevy Chase) is a 94 year old golf course with a rich history and simple rural charm.
Value and Beauty
Discovery Bay Golf Course, featuring 18 holes on the shores of Discovery Bay, is located five miles south of the historic Victorian port city of Port Townsend.  Golfers will delight in unspoiled panoramic views of the Olympic and Cascade mountains and the pristine waters of Discovery Bay. The history and beauty of this unique course can be enjoyed at the best prices for golf on the Olympic Peninsula. Current rate schedule is on the rates page.
Our practice areas include the ONLY COVERED driving range on the Olympic Peninsula and putting area for your use. Not a Golfer? Discovery Bay Golf Club still has amenities for you.  We are set up to handle your events, whether a large tournament or small private one. Reservations can be made using our convenient contact page or by calling the course at 360.385.0704.
Dog Friendly!
Discovery Bay Golf Club welcomes responsible dog owners. Playing a round of golf with your faithful companion could be the ticket to the score you're vying for. We are not making any promises, but bring your dog along and give it a try.
On Going Weekly Games
Mon, Wed, Fri:  Men's Club – 9:00
Thursday:  Women's 18 Holers – 9:00
Tuesday: Women's 9 Holers – 9:30